Satoshi's Bitcoin brought about financial experiments with crypto. In 2021 and now in 2022, we see different forms of incentives around social dynamics. January isn't over yet and so much has happened already. 
Last week, the face of Indonesian student Ghozali Ghozalu was all over NFT Twitter. "Ghozali Everyday" is a collection of selfies taken over 5 years, almost every day. He started when he was 18 and his NFT series unfolds like a coming of age story. A few days later, Instagram influencer Irene Zhao launched IreneDAO NFTs, which was tokenized from a sticker collection introduced to genesis members of their Discord. Now, it exceeds $10M in volume. The 1,000+ NFTs act as both an access and membership pass for communities on SO-COL. Short for social collectibles, SO-COL is a decentralized platform for the creator economy. Think OnlyFans, Twitch and Patreon but make it Web3. 
Although Web2 tools are available to creators, by nature of being a centralized entity, there's a degree of censorship involved, coupled with regulation and gatekeeping. For example, users have stated that Twitch's policy enforcement around banning certain streamers have been inconsistent. As a creator, if you want to remain on the platform, you have no choice but to follow the lines they've established. With decentralization, there's a robust diversity of ideas. Web3 is a place to be different, a place to try new things. It's where you can experiment. It follows that many entrants are equally intrigued, so there's a lot of competition. This is a good thing as it spurs innovation. 
The significance of IreneDAO is that it's a proof of concept for an NFT social experiment - how creators can connect with fans. Both Ghozali and Irene, showcases the potential of creator economies and the power of memes, fans and simps. This NFT model can be easily replicated by celebrities, idols, and influencers, that want to bring fan interaction to Web3 – whether it's to support creators or to grow with creators. Instead of being paid in likes, creators actually get paid. It'll be interesting to watch the DAO part of the project evolve. In theory, DAOs shorten the feedback loop, meaning that innovation can be followed by real-time improvement. 
IreneDAO's success is a green light for creators. We've seen some pop-up as Solana NFTs but right now, projects remain more of a meme, like PhireneDAO (a flipped version of IreneDAO). Where it goes remains to be seen but if you think this is crazy, just you wait. 
---
⛑ It's been a bumpy week for us but we're working on solutions:
In response to the feedback on Bored Ape Solana Club, a derivative of Ethereum's Bored Ape Yacht Club, we published our views and steps moving forward.
TL;DR: Our core beliefs are that we should encourage openness in listings and yet, in order to facilitate a healthier NFT ecosystem, we should not promote derivative collections. Solutions: 1) delisting, 2) flagging, 3) derivative badge.
We are listening closely to the community's feedback and may adapt our approach. We ask for patience as we find the right solution and balance many different community perspectives.
Read more here.
---
🪄 Immutable Magic!
Immutable Image brings some of the world's best photography to Web3. We are partnering up with them to bring you incredible Solana NFT photography. Auctions start Monday featuring unique 1 of 1's all week. All launches are at 9.00PM UTC.
Mark this down:
24 Jan, Monday: Cati Gonzalez
25 Jan, Tuesday: Sante D'Orazio
26 Jan, Wednesday: Wayne Lawrence
27 Jan, Thursday: Christopher Anderson
28 Jan, Friday: Walter Looss, Jr.  
And on the 2nd of February, Immutable Image will have a special Launchpad event with all of the above artists, featuring dozens of pieces in edition sizes from 1 to 100's!
---
🚀 Launchpad Releases
Launchpad is Magic Eden's white-glove full-minting support service with cutting edge capabilities, outbound marketing support and automatic listing. We provide the widest reach, exposure and tools for creators to launch their collections on Solana.
ChillChat
ChillChat is a metaverse platform. Think Roblox meets NFTs.
1,000 NFTs minting on Jan 21, 8PM (whitelist) 10PM UTC (public sale)
Invokers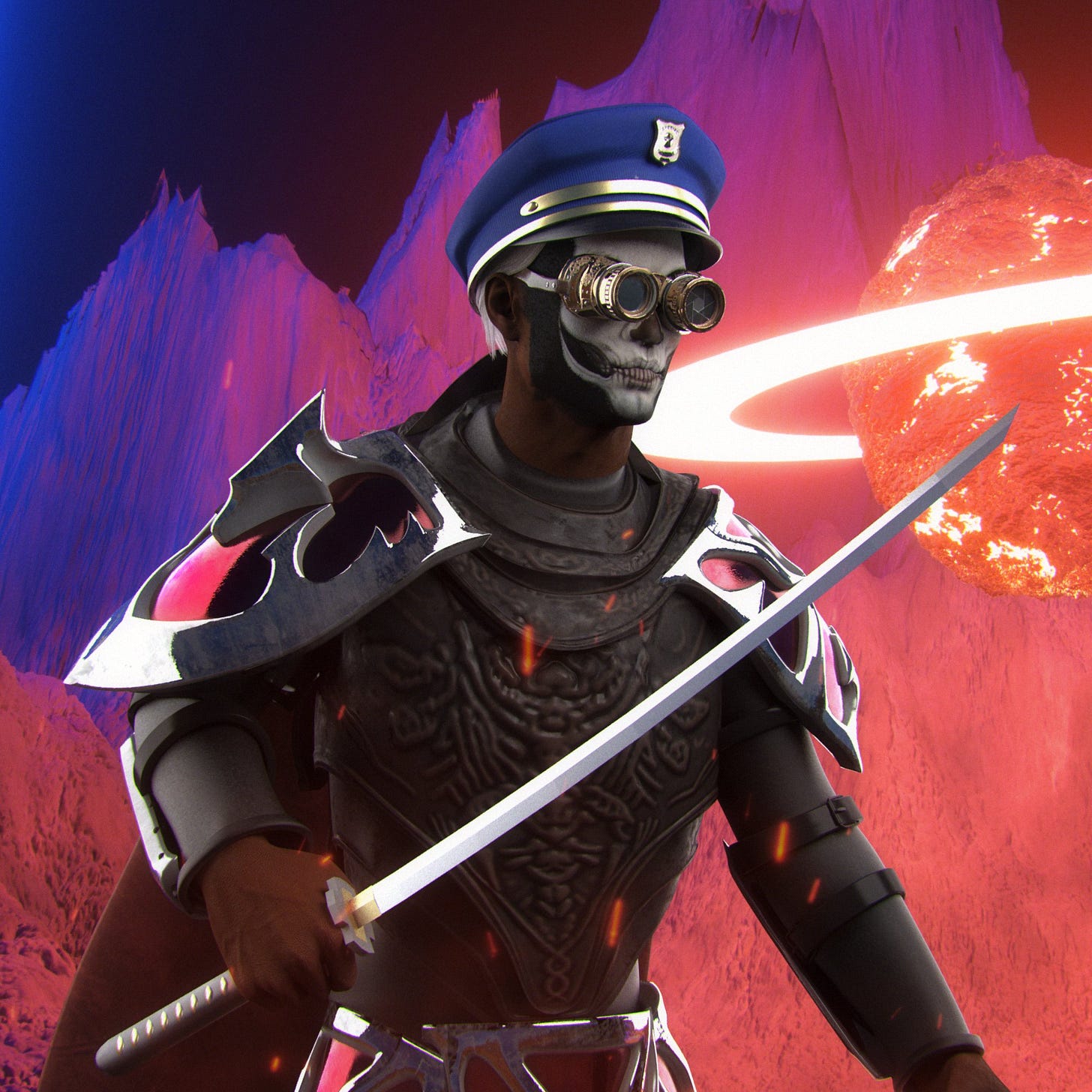 Invokers is a Play-to-Earn MMORPG. Earn in game and staking rewards.
5,000 NFTs minting on Jan 22, 8.00PM UTC
DarleyGo
DarleyGo's Genesis Card NFTs are tickets to their horse racing game.
3,800 NFTs minting on Jan 23, 12.00PM UTC
Foxtopia
Foxtopia is a Play-to-Earn ARPG fantasy game.
6,900 NFTs minting on Jan 24, 11.00PM UTC
The Infungibles
The Infungibles is a mecha Play-to-Earn game where you can play as your NFT.
7,777 NFTs minting on Jan 25, 10.22PM UTC
Solderland
Solderland is the first gamified NFT staking project on Solana.
6,666 NFTs minting on Jan 25, 8.00PM UTC
Dappie Gang
Dappie Gang brings together GameFi and DeFi.
6,666 NFTs minting on Jan 26 (Raydium Dropzone)
---
Upcoming Auctions
On Magic Eden, creators can hold both Dutch and English auctions. Check out live auctions here!
Thursday, January 20
Friday, January 21
Monday, January 24