🔥 Alpha: GG, From Magic Eden x Faraway
Magic Eden is proud to be Faraway's primary marketplace for their Genesis Drop. We will feature them on Magic Eden Launchpad on December 6.
We are getting involved with top gaming studios in the NFT space, starting with Faraway.
Why gaming? Web3 and gaming are a no-brainer. According to Brian Cho, it's symbiotic — gamers are used to the fundamental elements of Web3 and Web3 builds on the fundamental elements of gaming. NFTs integrate seamlessly into this idea as gamers love collecting things. In the US alone, gamers have spent $54B on in-game content. Through actual ownership and liquidity, NFTs empower gamers with real-world value. At a number of local businesses, $SLP (the token players earn) is recognised as a mode of payment for things like a Covid-19 test and a plate of dumplings. Talk about crypto utility, huh? 

Gaming x Solana: With its super-fast speed and low fees, Solana is the ideal gaming platform for both creators and gamers. For Anatoly Yakovenko, CEO of Solana Labs, "Decentralized gaming is the next frontier for blockchain technology." Early this month, Solana Ventures in partnership with FTX and Lightspeed, launched a$100M fund to invest in startups focused on building blockchain gaming studios. 

Why Magic Eden x Faraway: One such studio is Faraway, a browser-gaming studio aiming to encourage mass adoption with native blockchain wallet integration and tokenized in-game currencies. Co-founders Alex Paley and Dennis Zdonov, with over a decade of experience in game-making, represent the next generation of gaming founders. Faraway has secured $21M in Series A funding and is launching their player-driven universe with Mini Royale: Nations, a multiplayer shooting game with a land strategy meta. Word on the street: they're Solana's first live multiplayer game. 
Wen Launchpad: We will host the Mini Royale Genesis Drop, which will feature playable characters from Season 1, themed: "Vikings in the Miniverse". These NFTs will give gamers access to special seasonal events. 2,500 out of 10,000 Mini Royale character NFTs will be released on December 6 via Magic Eden Launchpad. The remaining NFTs will be launched on the official Mini Royale website on December 9. Stay tuned here.

Hang with us @Art Basel Miami Beach: Apparently we love pulling parties together in two weeks (see: NFT NYC, Lisbon). So...tell your friends we're comin for Art Basel! Our event, Web3 Gaming with Magic Eden x Faraway, takes place on Dec 2, 4-8 pm at ASTRA (Wynwood). Get your tix now! If you're a gaming company going to Basel, we definitely want to meet you.
---
🪄 Congrats, This Week's Top Performing Collections on ME! (11/8-15)
---
📰 Ma, We're In The News
DappRadar: "Magic Eden Marketplace Becomes New NFT Hotspot on Solana"
Stats: Magic Eden ranks #2 Dapp on Solana and #3 among all NFT marketplaces on DappRadar.
With a 22% increase in unique active wallets interacting with Magic Eden, the total volume processed boosted to more than $71M in the past 30 days.
"Impressively, Magic Eden outperforms big names in the NFT space like Foundation, Rarible and SuperRare."
---
🚀 Launchpad News: Personify drops Friday night (9PM ET)!
Launchpad is Magic Eden's white-glove full-minting support service with outbound marketing support and automatic listing.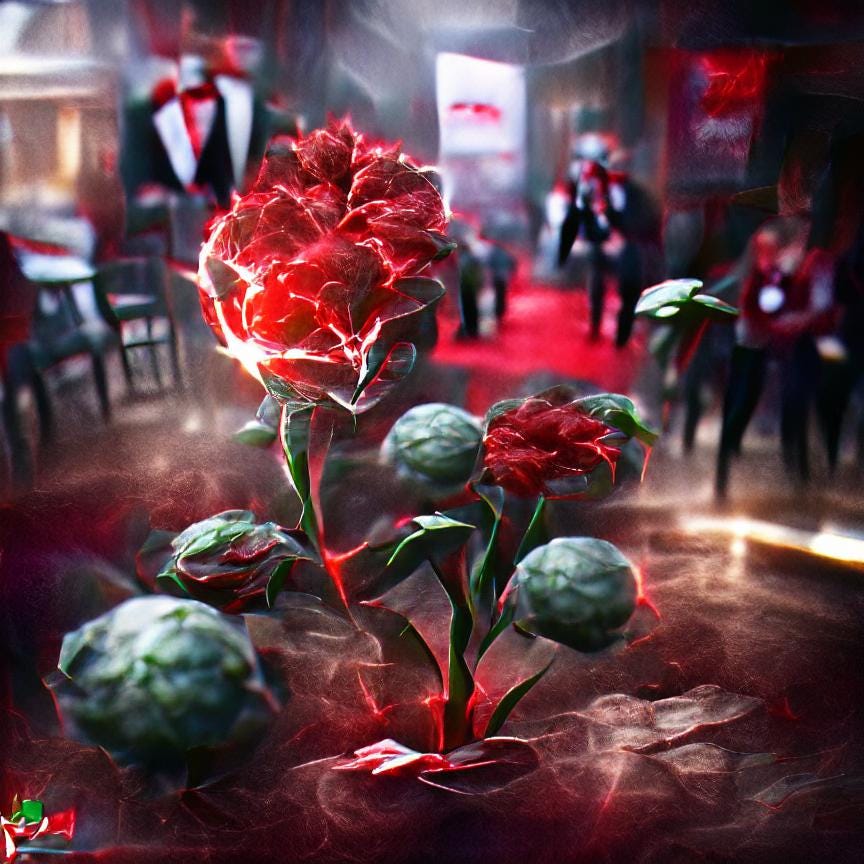 Mint details:
11/19 9PM ET (or 11/20 2AM UTC)
7,888 items, 0.99 SOL
When you cross stories and AI-generated art, you get Personify. Personify creates vibrant pieces of generative art based on words about events, emotions and people. Early adopters can collaborate with poems, stories and personal experiences based on a word of their choice. Holders continue the Personify narrative by writing their own imaginative or real piece for Personify Storybook. Mint here.
---
🇵🇹 Solana Breakpoint Lisbon Recap
Our co-founder Zhuoxun Yin spoke at a panel discussion on "How NFT Marketplaces are Taking Over the World" alongside Burnt Finance, Open Dive, Solanart, and Solanalysis. It was moderated by Solana.
How we envision a Web3 marketplace:
"We approached it from a first-principles layer and we felt that a lot of the existing marketplaces that were out there had very much of an eBay-style marketplace… it felt transactional. In actuality, where we think NFTs are going, has a community and social element to it as well as a transactional layer."
How we think about growth:
Vertical approach: "You can tackle things like primary issuance. How do you build a set of creator tools that allows creators to get into the ecosystem, mint NFTs in a way that doesn't require any coding? How do you lower the barriers of entry on that front?"
Horizontal approach: "You can tackle specific categories like games or 1/1 artwork. A lot of the marketplaces today have a generalised marketplace experience. But my expectation going forward is that NFTs are going to get really weird in all these different categories. Whoever has this really deep set of standards, deep set of UX experiences and deep understanding of use cases across the verticals, will do really well."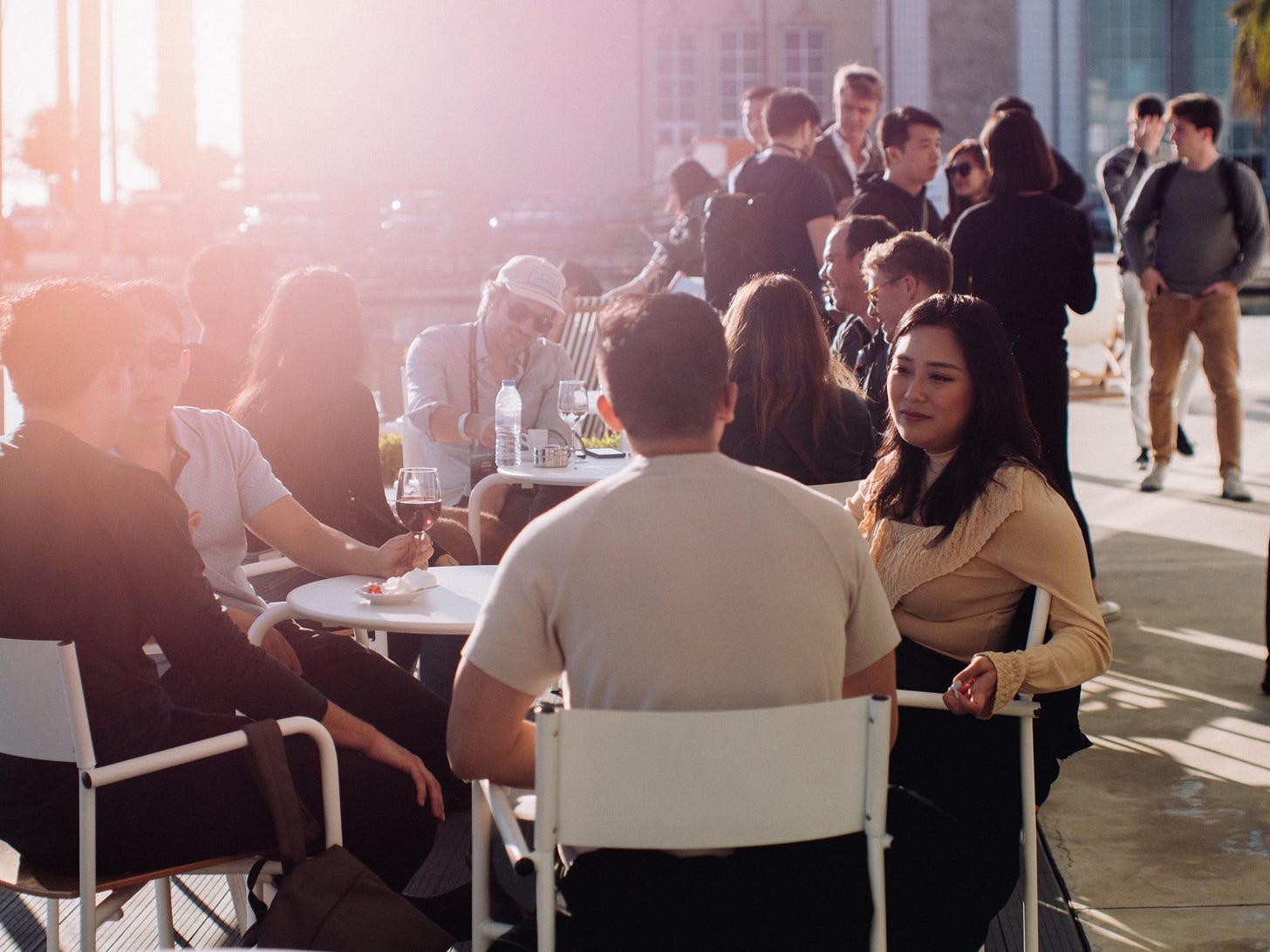 On the last day of the Solana Breakpoint, we partnered withDrift Protocol to throw a chill party at a modernist gem-turned-restaurant, Espaço Espelho d'Água. Lisbon-based harpist, Rebeca Csolog serenaded us as we shared in conversation. Hear a snippet of the event here. It was wonderful meeting over 130 of you! Pix here.
---
🧭 Launching Soon: Mint Authority
Minting can be a complex process. Mint Authority will be a self-service minting tool that makes minting accessible to everyone. We'll be launching Mint Authority for public access in a few weeks. Til then, we're piloting Mint Authority with our Alpha Cohort.

Upcoming launches: 
17 Nov 3 PM UTC: Solarium NFTs generative art is in full bloom with 1,111 sci-fi inspired flowers that eternally spins. These 3D works of art are born out of noise and distortion. Available to mint for 0.7 SOL. 

21 Nov 4 PM UTC: Cult of Meerkats is a free mint NFT collection with a charity focused DAO. Counting 9 other Solana projects, charitable NFTs cumulatively donated over $1,000,000 to good causes. 10,000 meerkats will soon join these ranks.
24 Nov 8 PM UTC: Girlfrens is artist Dzikt's answer to giving back after her fight with cancer. 5,000 Girlfrens will be available to mint at 0.55 SOL. A portion of sales will be used by Frens Foundation to buy art supplies to encourage art therapy for young people affected by cancer. 
---
🧠 What Magic Eden is Reading
---
🔗 Helpful Links: