We are thrilled to announce ETH Genesis: the launch of our ETH Marketplace beta. With this expansion, we continue our cross-chain vision to serve the OG NFT ecosystem. You can now mint, buy, and sell NFTs across four chains on our platform across ETH, Bitcoin, Solana, and Polygon.
We Will Be A Home For Creators On ETH
We know there's already a lot happening on Ethereum. Why is Magic Eden entering the space? 
The opportunity to enter ETH and support the most established and largest blockchain NFT ecosystem has been on our minds since we launched Magic Eden in 2021. Last August, we debuted our aggregator and Launchpad. Since then, we have helped launch 33 Ethereum collections who have raised over 12,000 ETH. We knew entering this market wouldn't be easy, and our goal was to first learn more about the ETH ecosystem in order to plan a thoughtful marketplace entry. 
We're finally ready to launch a dedicated marketplace, although we expect to eventually bring back the aggregator on top of our marketplace. Our value proposition is supporting creators. It's time the pendulum swung back to towards creators in the midst of heavy trader incentives and a race to zero on marketplace fees. We have sold out over 300 projects across chains and are trusted for our strategic guidance, distribution through our own and partner channels, as well as the ways we go above and beyond for our partners.
Tangibly, here are ways Magic Eden hopes to support creators:
Royalties on all native listings, including new & existing collections 
For a limited time, we will offer our 2% transaction fee to ETH Launchpad creator partners for 6 months
Agility to provide custom integrations and support for top collections looking for a new platform partner
Tools including BYOC (Bring Your Own Contract) that allow creators to use their own contract on our Launchpad. This means they can drive more distribution to their mint either solely on Launchpad, or have the mint run simultaneously on their and our platform.
In-line with our entry to Polygon and Bitcoin, our approach has been to adopt the ethos of the blockchain's stance on royalties while applying learnings from our royalties journey on Solana. On ETH, new collections that have launched with operator filter have royalties respected across major platforms. We will follow suit in respecting royalties on operator filter collections. For listings within our control (i.e. native on ME), we want to give all creators, the same treatment of respecting their royalties. Thus, we've decided that all creators launched pre and post-operation filter will have royalties respected on Magic Eden native listings.
Our ETH Roadmap
Over the next few months, we will be focused on:
Improving our marketplace functionality: Today, our marketplace is in a MVP state. More to come.
Aggregation: For all listings that are not native to Magic Eden (aggregated listings), we are not able to control royalties on these listings and will also not be taking fees, so royalties for aggregated listings will be subject to approach from the listing's native platform. The 2% marketplace fee offer for ETH Launchpad creators would also not apply to non-native listings.
NFT use cases beyond trading: Consider this some alpha 😉
Thank you to 17 ETH Creator Partners
To celebrate ETH Genesis, we are partnering with 17 ETH collections who will launch on Magic Eden throughout the month of April.
Our partners include: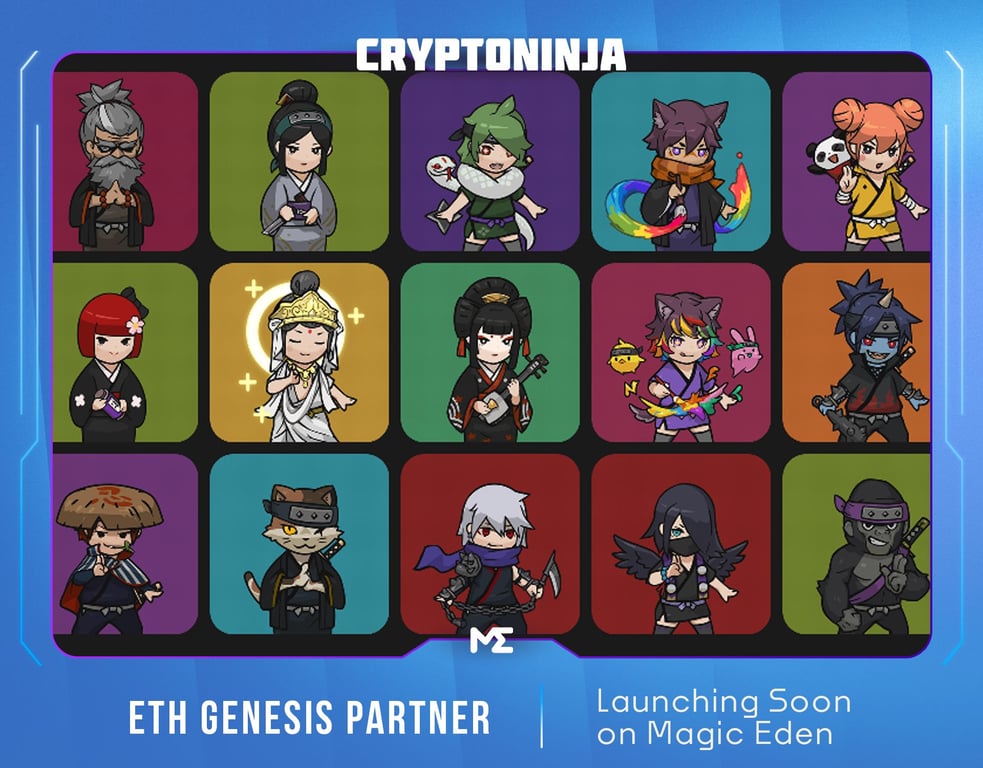 CryptoNinja Holiday -in WAFUKU-: A collaboration between CryptoNinja and WAFUKU, Japan's most famous project and largest NFT IP in Japan.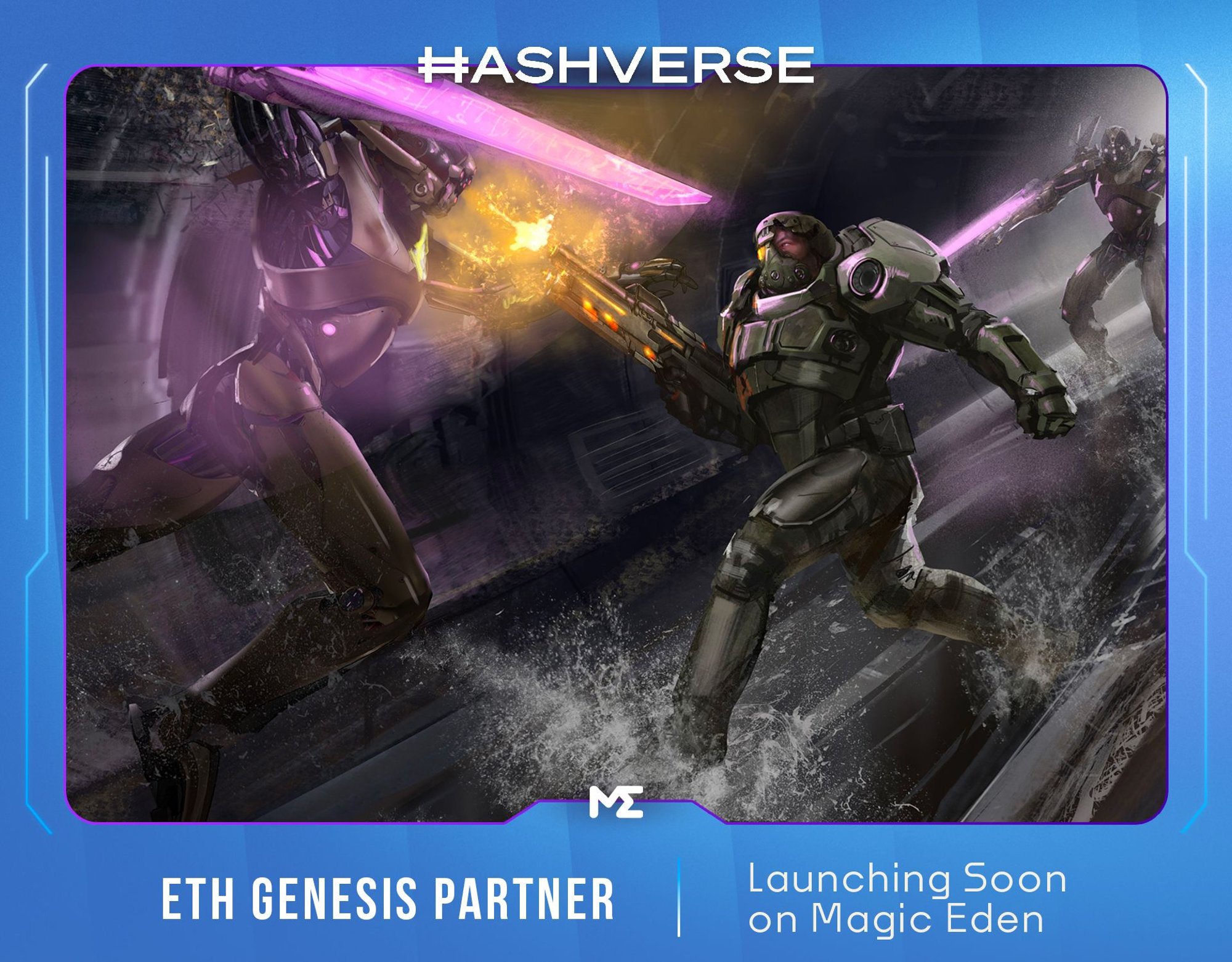 Hashflow: The Hashverse is the first-ever storyverse-driven, gamified governance platform. It aims to bring Web3 communities together to enjoy an immersive experience where users can complete quests and earn $HFT rewards while deciding the future of the protocol.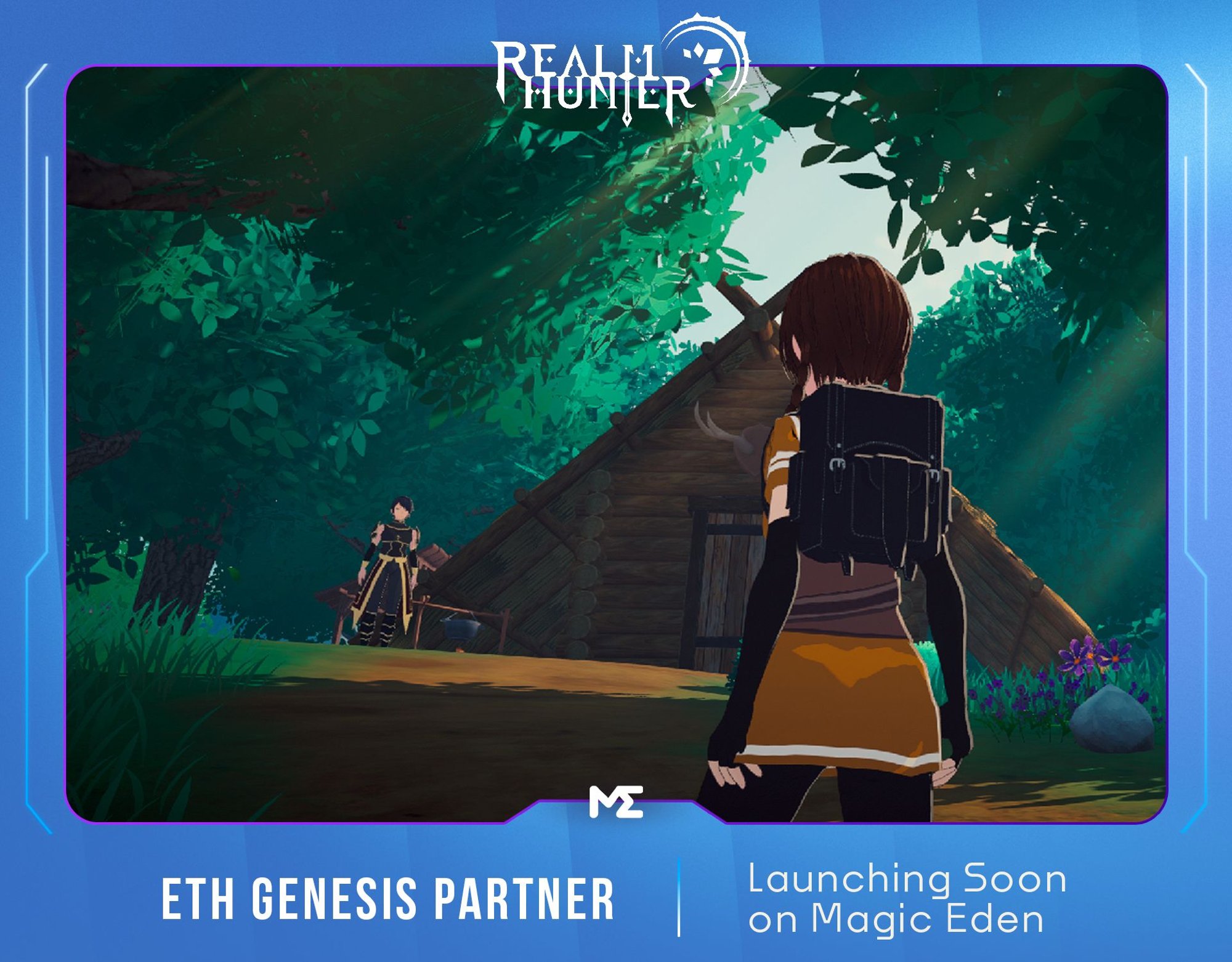 Realm Hunter: Enter a captivating universe filled with magical creatures known as NBMons, just waiting to be discovered and bonded with. Don't miss out on this opportunity to experience a one-of-a-kind adventure - claim your Genesis Key to begin the hunt.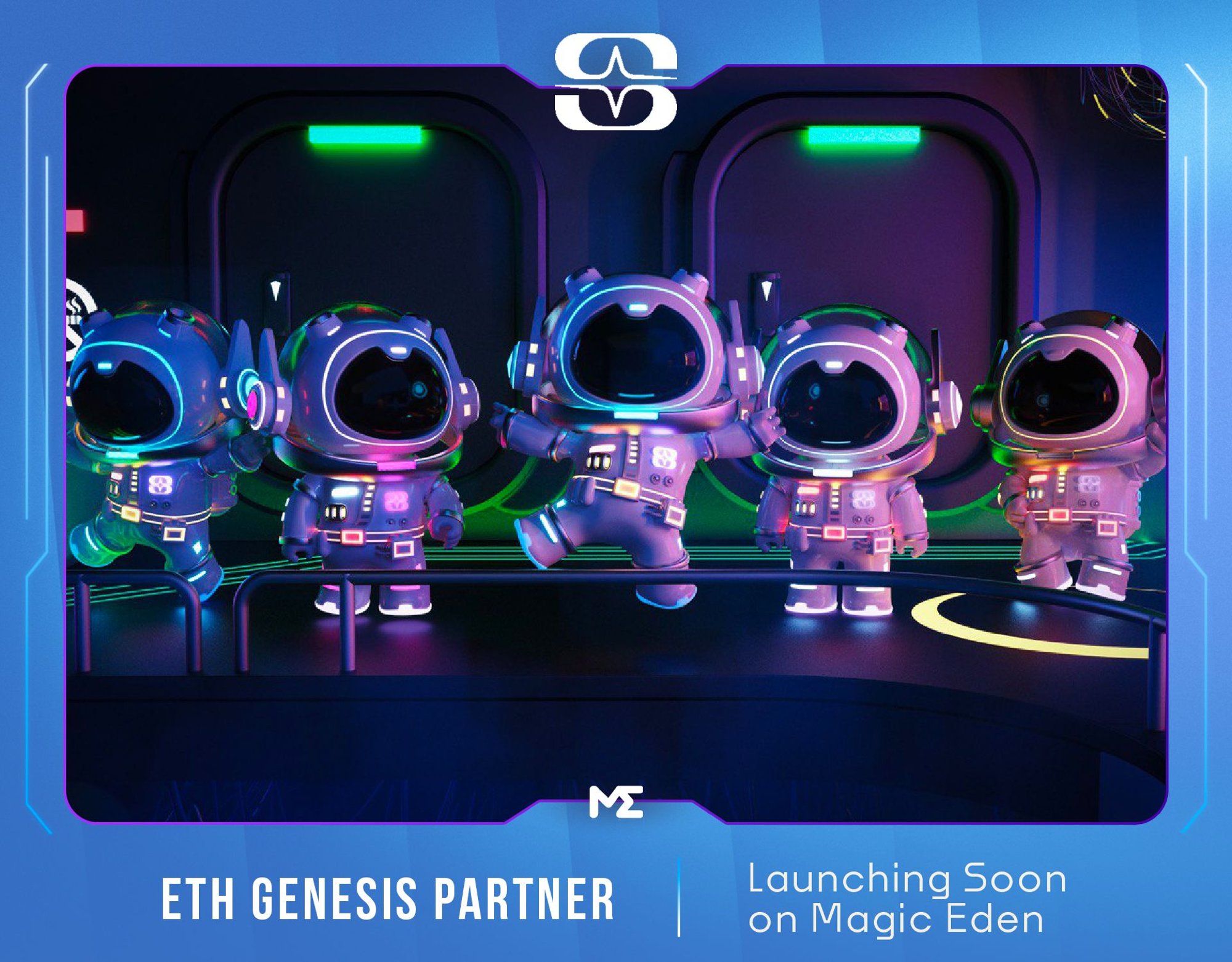 The Space Club: A project designed to empower its holders by granting exclusive access to a powerful suite of cutting-edge analytical trading tools, DAPP and Metaverse gamification system.
KaijuKingz: A Web3 community centered around art, programming, gaming, and culture.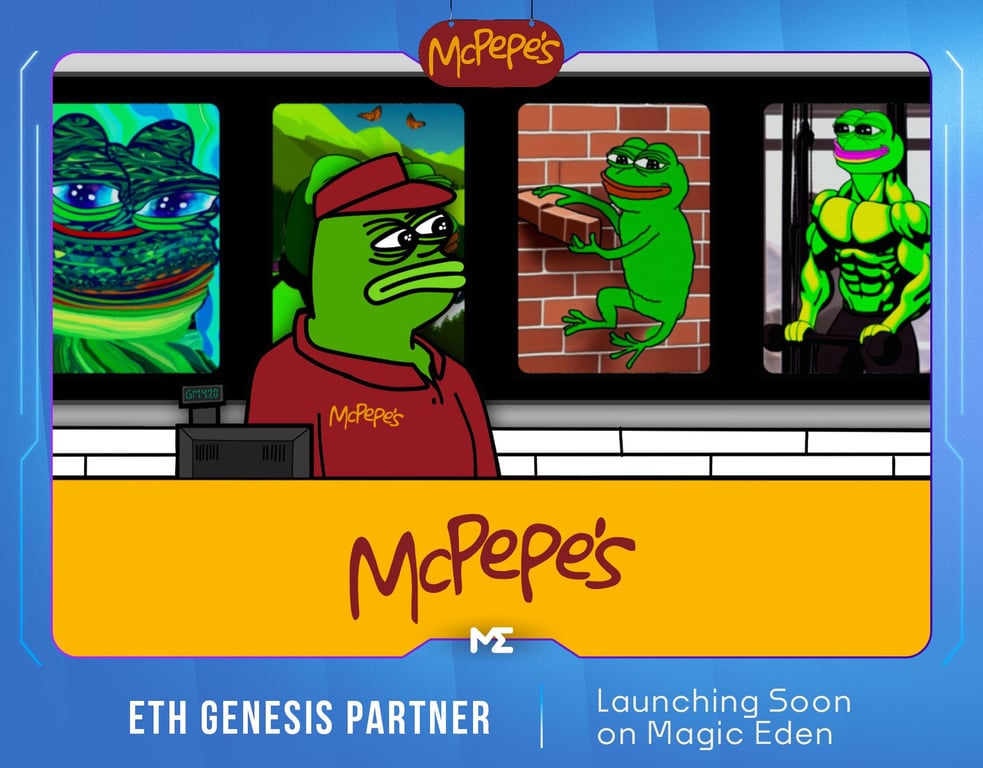 McPepe's: McPepe's has a vision to revolutionize the world of memes as we know it. This begins by bringing every possible variation of the legendary Pepe meme to the masses.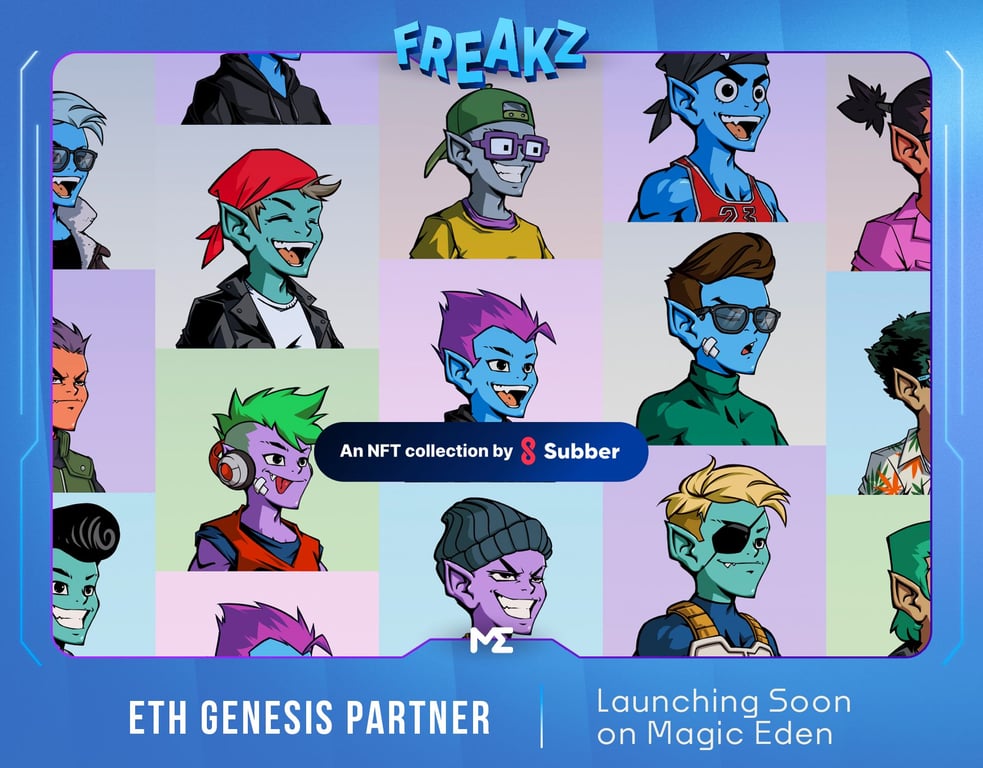 Subber: Freakz are the collection of 10,000 hand-drawn PFPs of the Subber community.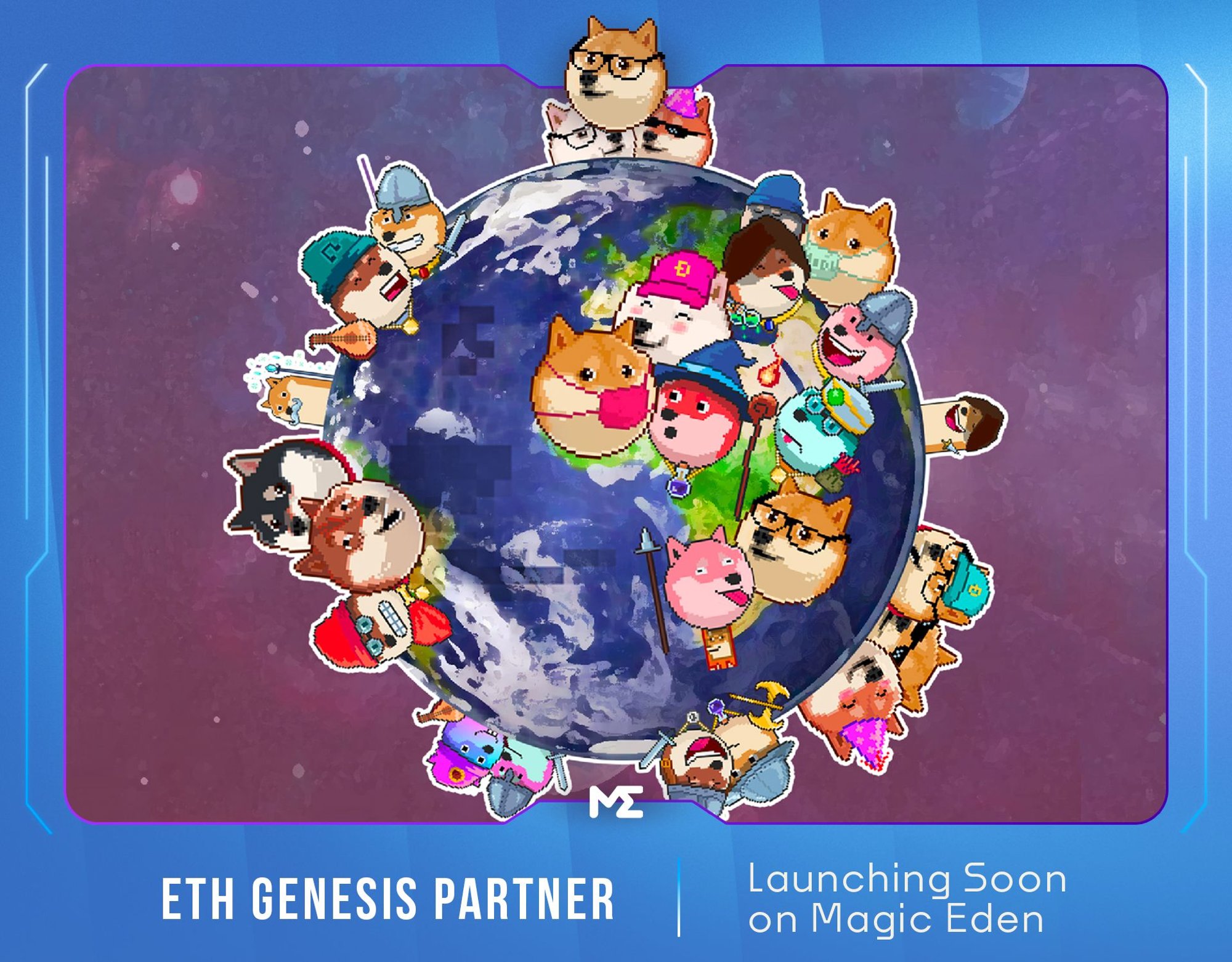 Blocky Doge 3: A PFP collection from BillyM2k, founder of doge coin.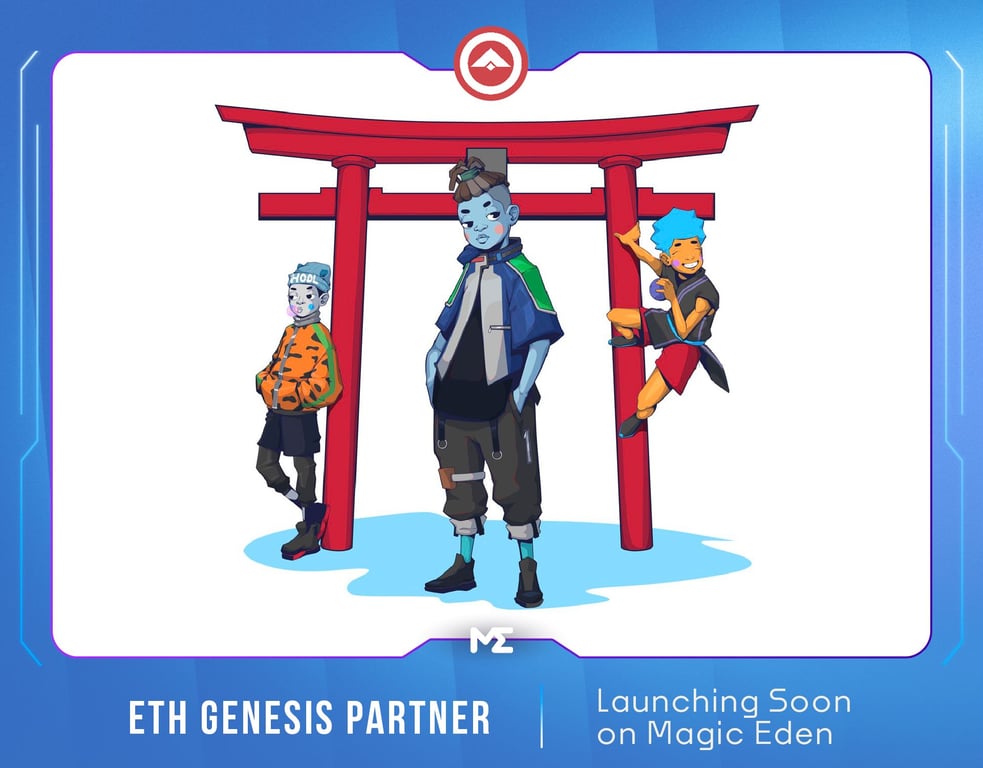 Magna: A 5,000-piece, free storytelling collection aimed at onboarding newbies into the web3 ecosystem.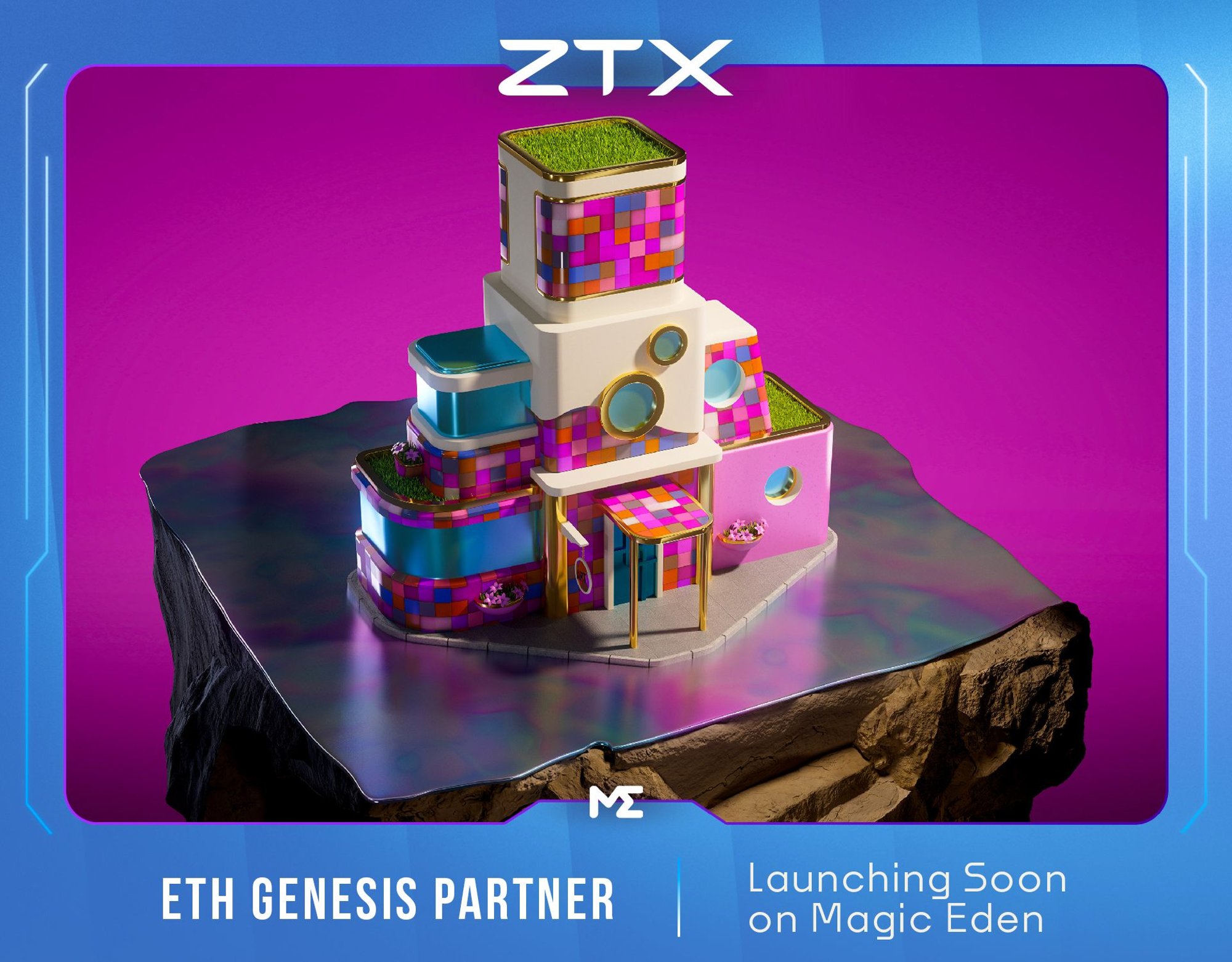 ZTX: ZTX is a metaverse platform empowering creators and communities to build, play and earn. ZTX will be releasing its first NFT collection called the ZTX Genesis Home, consisting of 4,000 bespoke 3D-rendered District Home NFTs -- immersive, customizable and multilayered in-game assets.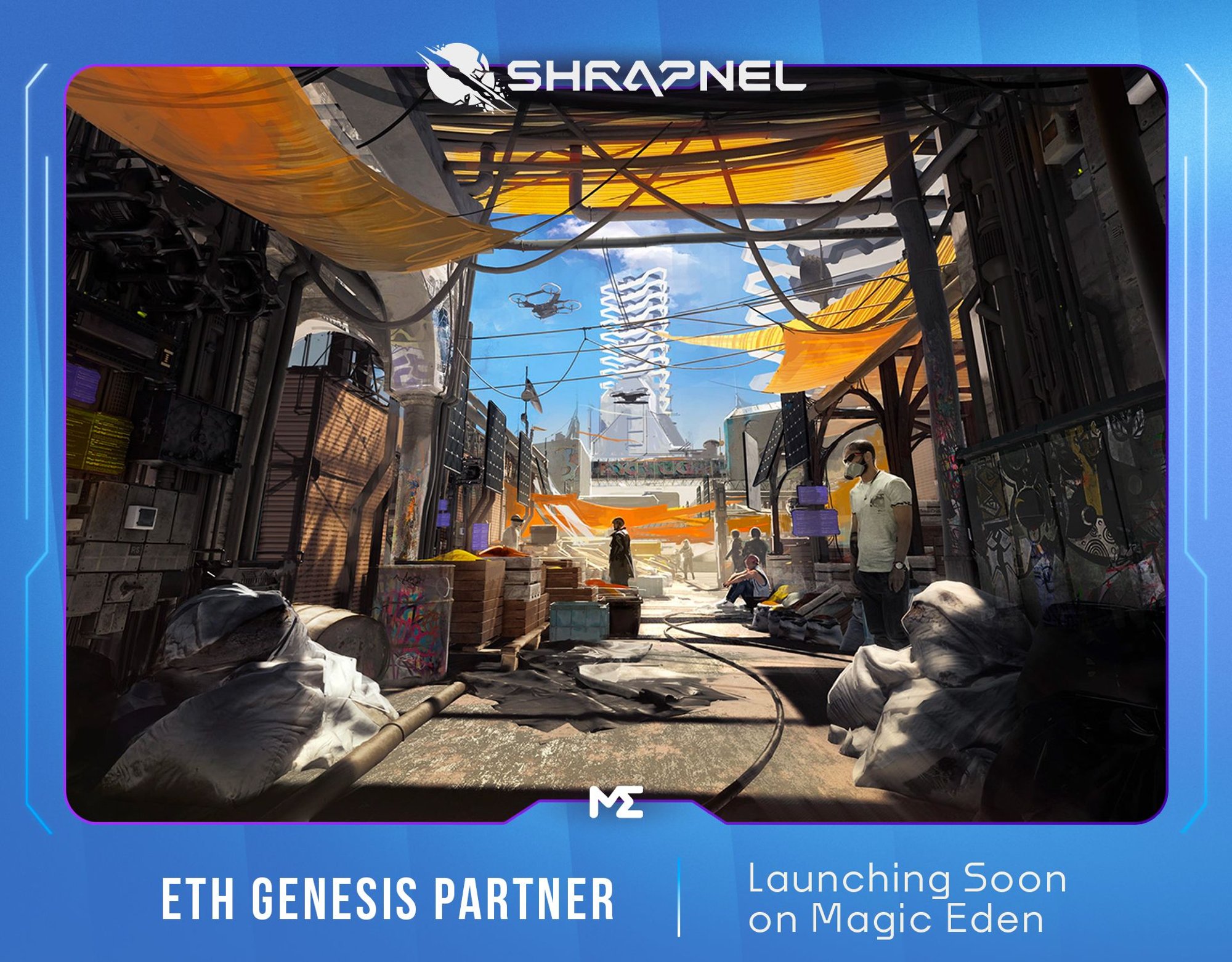 Shrapnel: The first moddable extraction shooter built by a unique team of BAFTA & Emmy Award-winning talent using UE5 and blockchain.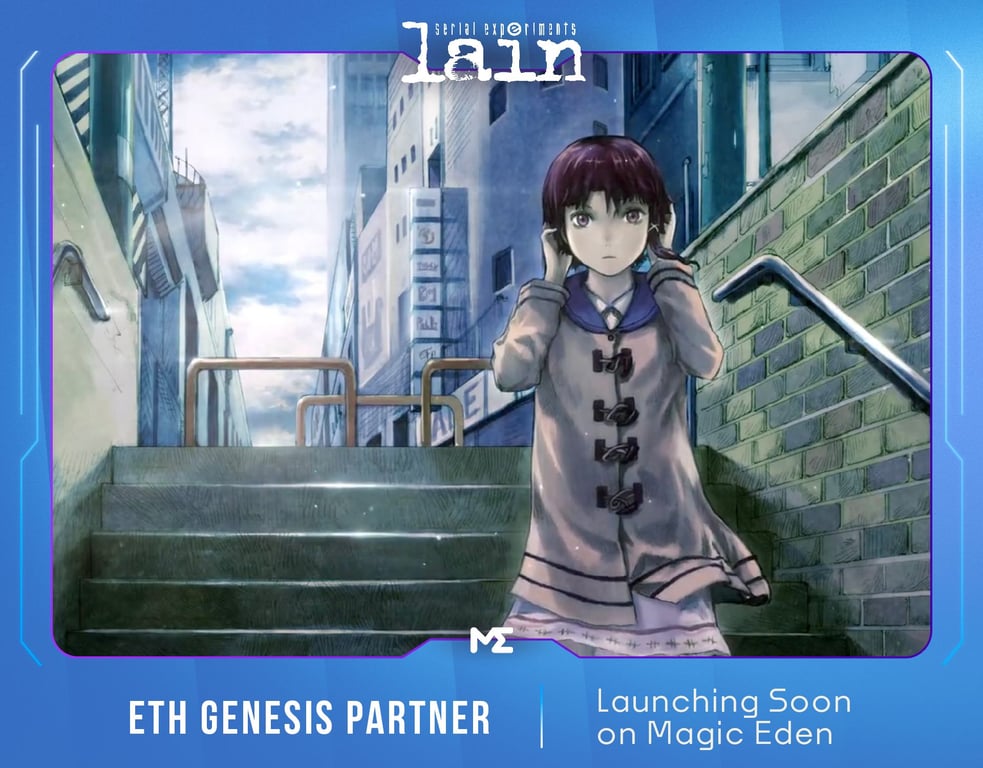 Serial Experiments Lain: To commemorate the 25th anniversary of Serial Experiments Lain, a popular anime classic, Anime Metaverse is releasing Open Edition Digital Collectibles.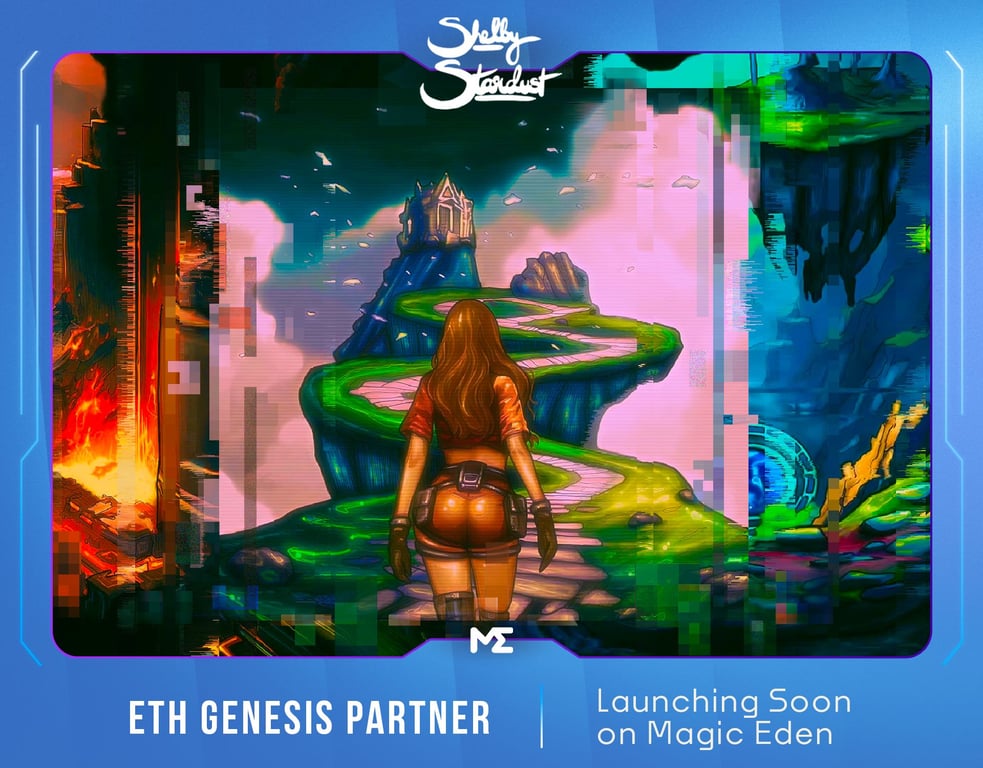 Code: Name Stardust: An Open Edition and Burn Quest created by artist Shelby Stardust, telling the story of her character in the Sunderlands universe.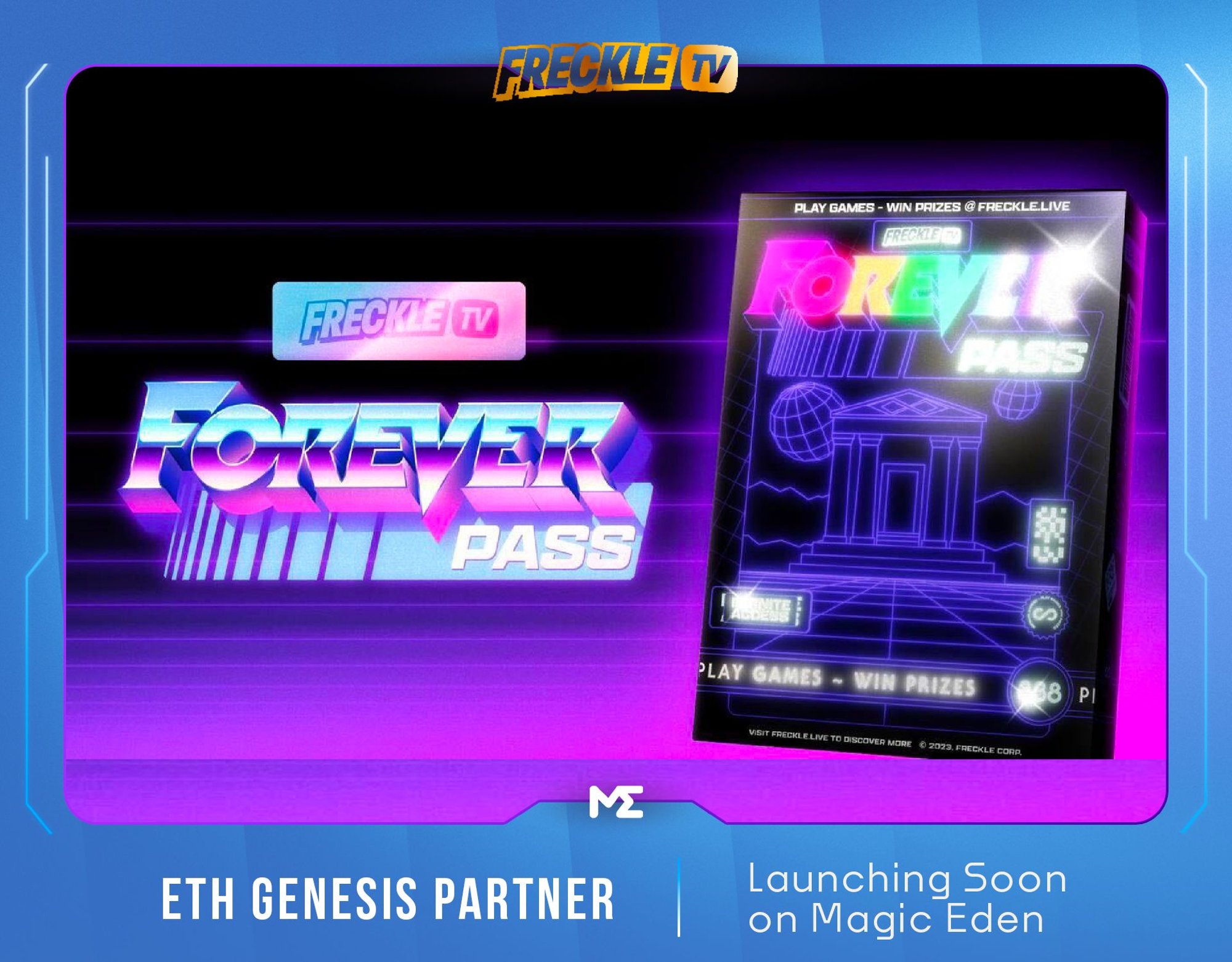 Freckle Trivia: The first P2E web3 game show with daily interactive game shows where you play to earn raffle tickets redeemable for prizes on their website!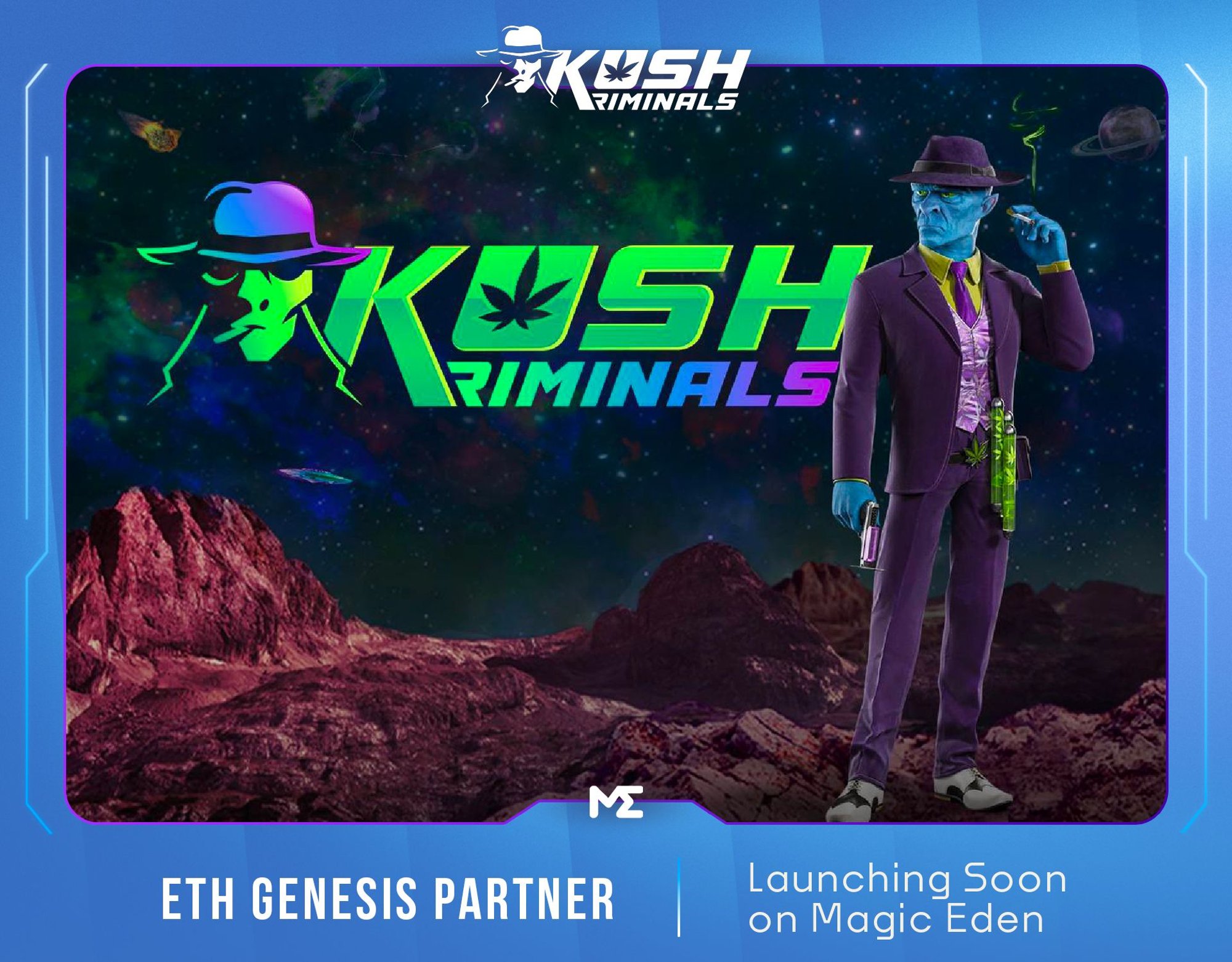 Kush Kriminals®: A story-based digital collectible project written by Marvel & DC writer Sam Humphries that features high-res 3d art, & offers it's holders lifetime discounts at select Cookies® cannabis locations.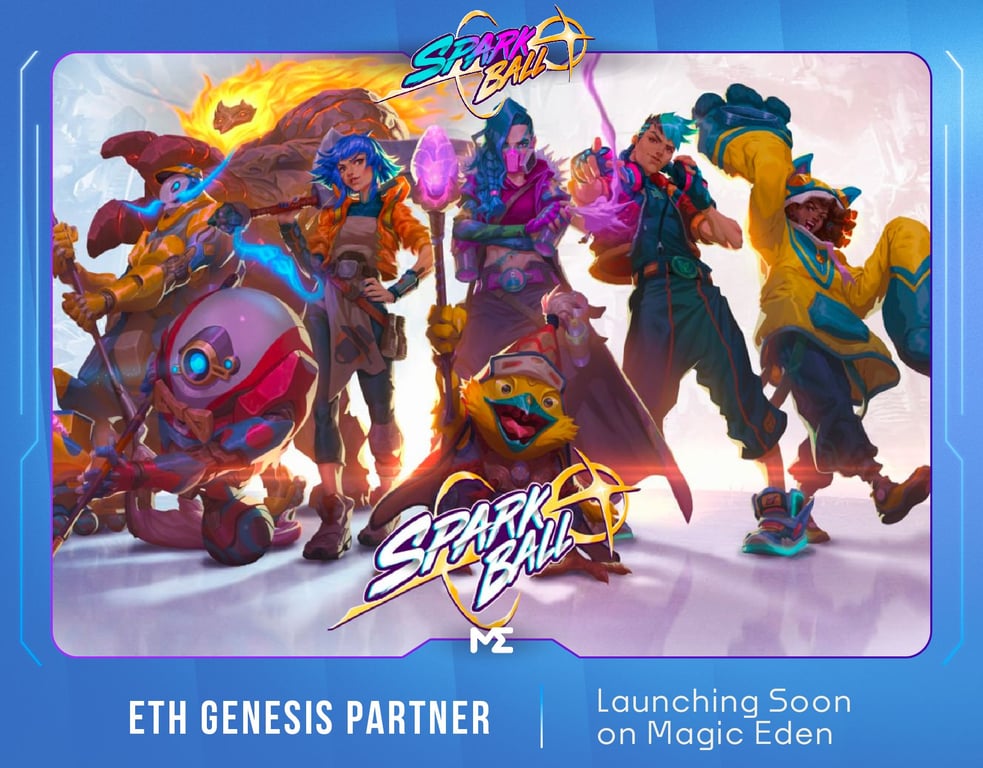 Sparkball: Welcome to Sparkadia, a new ecosystem of games featuring whimsical characters, a lighthearted 'cozy-cosmic' world, and best of all, super fun gameplay experiences.
Abyss World: The Abyss World is an Open-world Action-RPG with a dark fantasy theme. Players will explore the vast Nordinian realm, uncovering the secrets of the "old tide".
We Look Forward To Helping All Creators Explore Ordinals
Last week, we added Bitcoin by welcoming ordinals to Magic Eden. We believe there is great synergy between the Bitcoin and ETH ecosystems. Since our Ordinals launch, we've received an overwhelming positive response, especially from folks in the ETH ecosystem. We believe the opportunity to provide a frictionless user experience from Bitcoin to ETH and cross-pollinate across our four supported blockchains is stronger than ever.
As of early April, Magic Eden will have a dedicated Launchpad and core secondary market on all four chains (Solana, Polygon, Bitcoin, and Ethereum). We know many Ethereum collections are also interested in other chain expansion including Polygon and Solana, and look forward to helping creators engage more audiences.
A Final Note
Magic Eden was born in the bull market in late 2021 but learned how to fight and grow throughout the bear. Growing on Ethereum is going to be a long journey ahead, but we're eager to show the market why we're different. We remain hungry and look forward to showing you why Magic Eden is different and built to last. 
Follow us on Twitter at MEonEthereum for regular updates and news.